New book 'Dressed'- order now!
Photo essay Street photography
The Close Park
With his large format camera, photographer Niv Shimshon takes no-nonsense pictures in beautiful grey tones of his neighbourhood. The body of work shows an interesting area with a great diversity of personalities.
Tell us a little about your background – what path led you to becoming a photographer and to doing what you're doing today?
From a young age, I was interested in photography and used my dad's Canon film camera until it became mine officially. I later studied photography in college and was introduced to the large format camera by one of my teachers. A few years later, I immigrated to Canada with my wife, and after settling and moving to Hamilton, Ontario, I felt an urge to document my new home, which led to The Close Park project.
Can you tell us a bit more about the project 'The close park'?
"The Close Park" is an ongoing series of portraits that documents residents of Hamilton, Ontario, in relation to their physical and social geographies to capture a sense of the city in a period of transition and flux and to document Canadian identity in the 21st century.
"The Close Park" is the name my family and I gave to the play area next to our house. When we moved to Hamilton in 2017, we began spending many days and evenings at "the close park." 
At first, I used to capture snapshots of my family at the park, but over time, I also began to shoot my neighbours. Eventually, what started as snapshots on my DSLR camera, developed into portraits taken with a 4x5 large-format camera.
At this point, this ongoing project has expanded beyond the park's borders and into my neighbourhood and surrounding areas.
Can you tell is a bit more about the process of taking street portraits?
Of course. I walk around the city, usually around 3-4 hours at a time and try to find people to shoot. Sometimes I walk for days and do not find anyone to shoot; sometimes, I get lucky and can shoot two portraits. The process is a bit slow due to the large format camera. When I find someone to shoot, I introduce myself and my project and ask them if they would like to participate. If they agree, we usually chat for a while and then I take their portrait. After I develop the film and scan it, I will send them the image.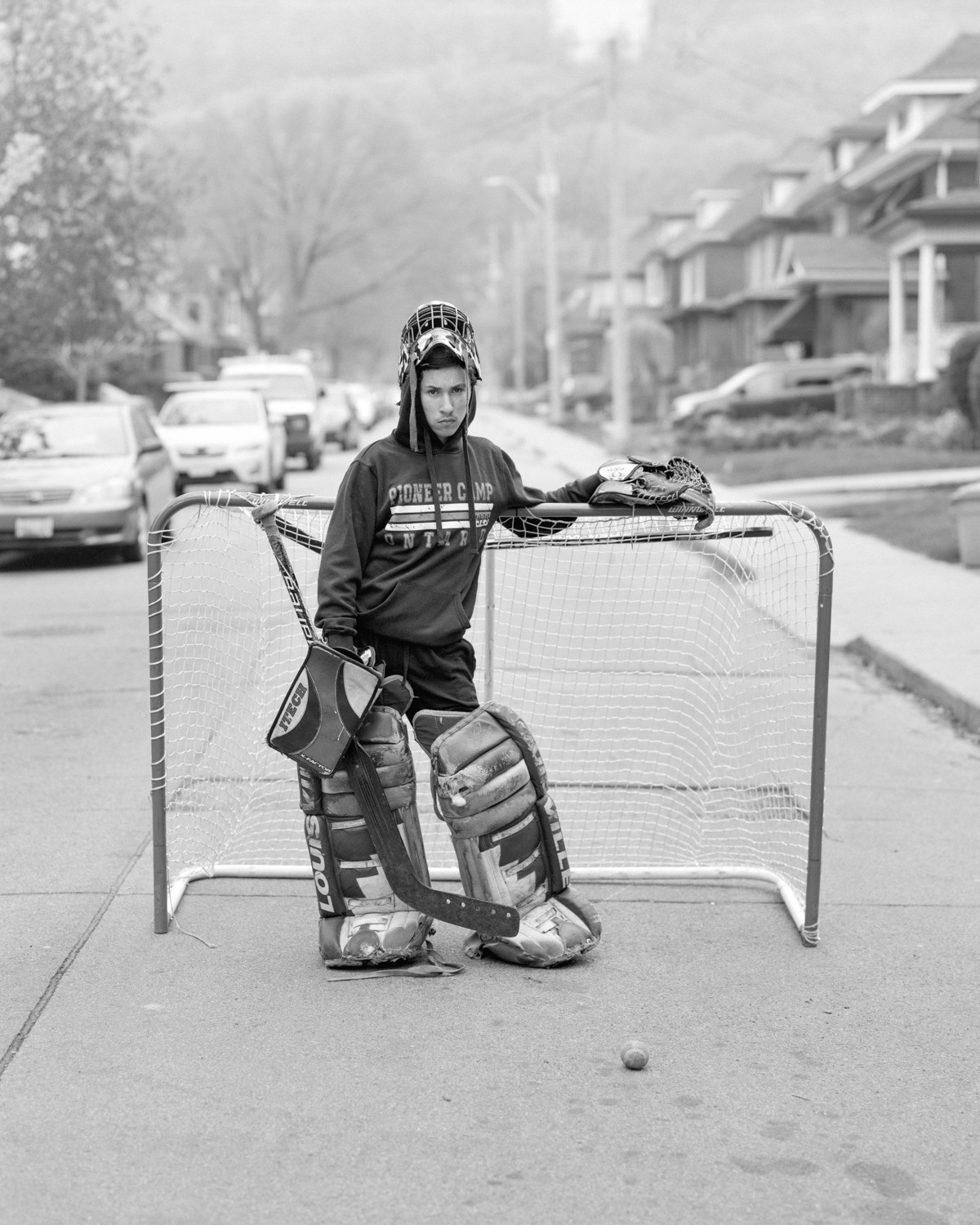 Which camera and lenses do you have?
I use a large format 4x5 Chamonix view camera with Ilford HP5 film.
I have a 135mm f5.6 Nikkor lens and a 210mm f5.6 Nikkor lens which are equivlent to a 40mm lens and a 65mm lens on a regular 35mm.
What defines a good picture for you? Or what are you looking for in a picture?
A good photograph, in my eyes, is an unresolved photograph. An "open" image. One that I can look on and on and try to understand what I am looking at. Yes, composition and the use of light is important, but there are so many photos with perfect composition and light that while looking at them, you feel nothing. I want to feel something when I look at a photograph.
Who is your photography hero and why?
It is challenging to name one, so I will name two. Dawoud Bey - I can look at his portraits for hours, the way he captures humans is second to none in my eyes. Bryan Schutmaat - for his dedication to the medium and his ability to shoot portraits of people in the margins of society with dignity and humanity. 
© Pictures by Niv Shimshon